We were back at Disney World again this week.. I was ahead before we left but I have been going through hundreds of e-mails and so this post is going up a little later than normal. We had a great time with the kids and enjoyed getting a way for a couple of days.

During the week–I may just feature certain bloggers that enter my party, with an individual post–all their own.
My FEATURE from those who entered the Follower Party

Living On Cypress Hill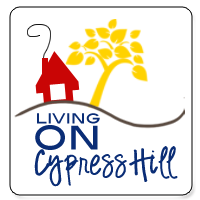 She entered this project:
Living On Cypress Hill

Head on over for a visit. I'm sure she would love to add a few new followers.
Other great features
Decorate With a Little Bit


Decorate With a Little Bit

Making the Best of Everything

Meeha Meeha

Betsy Speert

Little Corbin Hill

From Gardner Two Berger

From Gardner Two Berger

Finding Secret Treasures

Carpe Diem

Live Laugh Rowe

Made It In A Day

Cozy Home Scenes

Cozy Home Scenes

Primitive & Proper

Willow Creek

Willow Creek

In His Grip

From Generation to Generation

Decorating Cents

West Furniture Revival

Meremade

Vixen Made

Ugly Duckling Transformation

Crafty Journal

Brown Thumb Mama

Forever Decorating

Carolyn's Homework

Shabby Gals

Recipes We Love

2 Are Better Than 1

Delightful Curiosity

Will Cook For Smiles

Will Cook For Smiles

Turtles and Tails

Cozy Home Scenes

Cookin Food

Joyful Homemaking