blogs featured at Its So Very Cheri can grab a "featured button
All of my buttons are in my footer.
Have you ever swooned over the Cute Tape website?
I have.
Here are just a few of my favorites–

Aren't they awesome?

Soft pretty colors

dark, muted and soft colors.

uh huh–I told you –SWOON!
Swoon over COTTON TAPE–
Isn't it fabulous.
$7
 When I was over visiting
Miss Creative
Craftberry Bush
 I saw her tutorial on making your own japanese fabric tape.
NOW my mind is swimming.
I started writing this post late one night, went to bed and woke up thinking about it.
SWOON I tell you.
—SWOON—
See how you can make simple school paper look like a piece of art?
No need to buy expensive gift wrap any more
just order some tape or
make your own fabric tape
 then use plain white paper.
WAH-LA—-fab.U.lous.
Create~Create~Create
Be sure to head over to Craftberry Bush to check out her tutorial.
Miss Creative's name is Lucy by the way.
 You can
LET YOUR IMAGINATION GO WILD

To Be Charmed got creative with japanese tape.
DREAM WITH ME
AND SWOON OVER WASHI FABRIC TAPE TOO
So many ideas

I Do It Yourself
Look what
Now I have got to go design!
My brain is full of ideas.
(more ideas from cute tape)


I can't get enough of that cotton tape
–it comes in black and white–
SWOONING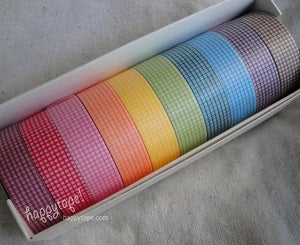 -HAVE I GOT A TREAT FOR YOU-
Let's have a fabric tape party
a special party–just showing off your tape designs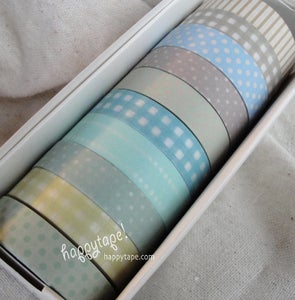 Can you hear the Angels singing?
You could use fabric, ribbon, the possibilities are endless…
You can make your own or use the real deal.
Please grab a button and help spread the word about this fun party.
I would really appreciate it if you would do a post about it.
I can't wait to see what everyone creates.
~~~~~
Here's a fabulous deal for you: