I hope everyone is enjoying the last day of this weekend/new week. I am getting completely caught up from our Disney world trip. (Yes we only live 3+ hours away but it still requires all the planning, driving, laundry afterwards….and exhaustion.) If you go to Disney read all my tips to save you time and money and also my list of favorite rides.
My FEATURED BLOGGER from those who posted in the Linky Follower Party:
Thriftary


Here's Maddie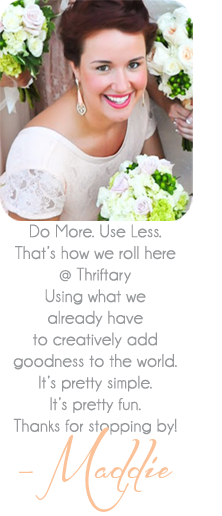 They recently moved into a house so we can keep up to date on all of their decor projects.

Hop on over and say Hi and tell her you stopped by from Its So Very Cheri
Now for all of the other FABULOUS-ness from last weeks party:
Will Cook For Smiles
Chicken Piccata

Will Cook For Smiles
Red White and Blue Shakes

Cozy Home Scenes
Italian Potato Salad-Gluten Free

Rae Gun Ramblings
Oreo Rice Crispies

Joyful Homemaking
Cool Lemon Dessert

My Turn
Anytime Quiche

Simply Sweet Home
Patriotic Desserts

Simply Sweet Home
Strawberry Pie

Create With Joy
Red White and Blue Parfait

Potholes and Pantyhose
Simply Spicy Salsa

Decorate With A Little Bit
Built their own pergola

Decorate With A Little Bit
Make your own rug

It All Started With Paint
Screened Porch

It All Started With Paint
What's Black and White and Red all over?

Sew and Dipity
Poly Tunnel Greenhouse

Sew and Dipity
Tomato Varieties

Family Saving Center
How To Make a Bouquet Bloom Indoors

Betsy Speert
Cottage Living Room

Vixen Made
Girly Bling Party

Simply Sweet Home
Wreaths

Vixen Made
Glitter Cups

Ugly Duckling Transformation
French Wrought Iron Chair

Creative Mommas
Diaper Wipe Cover

Biljiana Shabby
Old Window Makeover

Saltwater Quilts
I SPY

All Done Monkey
Have Fun Baking With Your Toddler

Pink Recipe Box
Mini Pizzas

Growing In Grace
Make Your Own Huimming Bird Food

the Consigner Designer
More than a Drawer

Primitive & Proper
Little Red Riding Hood Vintage Bunting

Just Us Four
Raising the Bar using Ikea's Kitchen Planner

Carolyn's Homework
French Flair Paper

Blue Star Antiques
Small Bench-Coffee Sack

Blue Star Antiques
Yardsticks